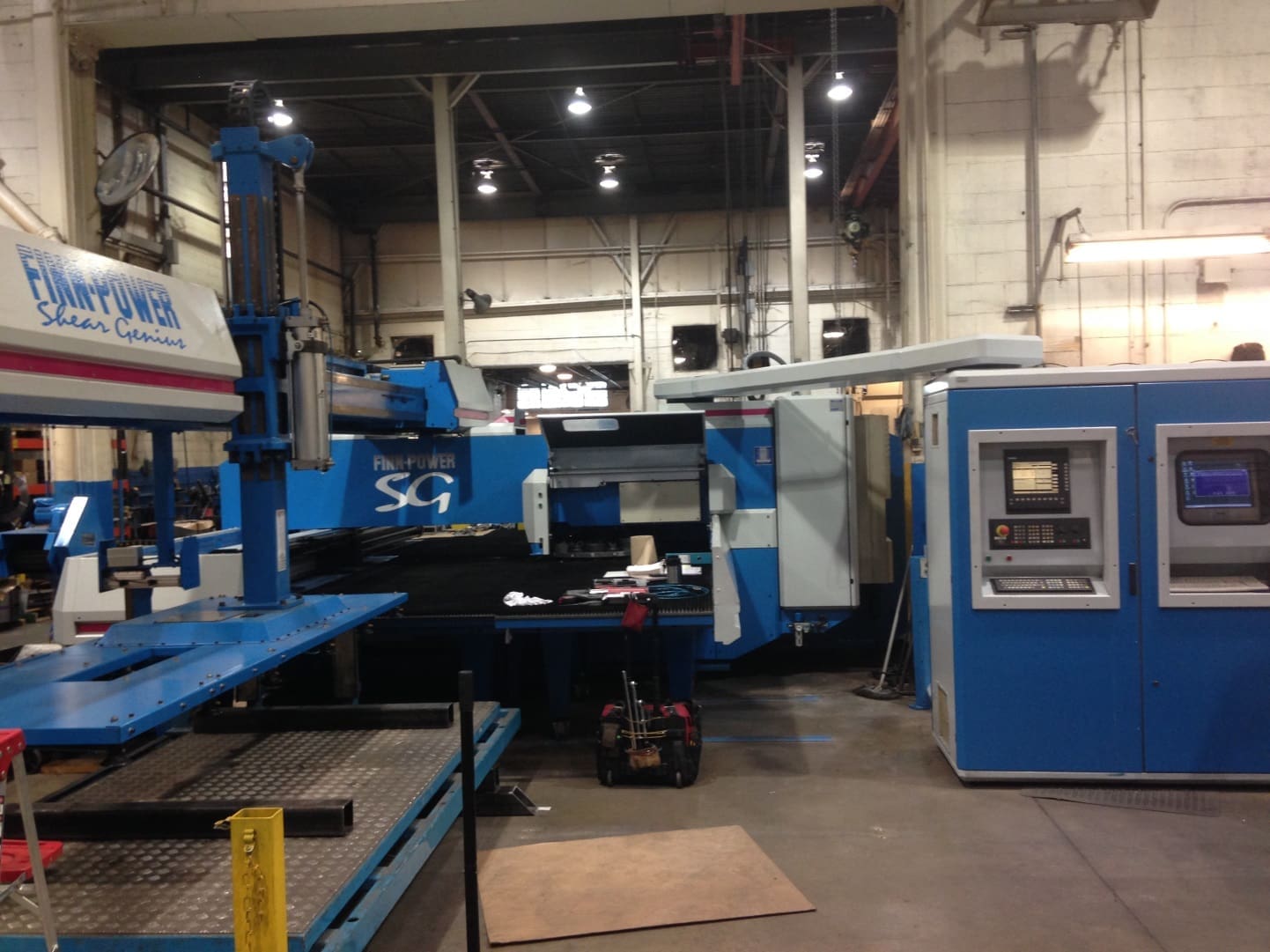 28 Feb

FLEXIBLE SHEET METAL PROCESSING | METALWORKING GROUP

The Metalworking Group is currently installing a flexible sheet metal processing system. The work is nearly complete and the picture below shows the current status of the progress. The Finn Power Shear Genius is no ordinary turret punch press. This system offers features and capabilities well beyond a regular machine tool.

This equipment has four major components that need to be installed on-site. The first is the turret punch press. This machine tool will punch and form metal to demanding specifications. The next major part of the system is a programmable right angle shear. This is integrated with the turret punch press to allow the sheet metal fabrication process to incorporate the efficiencies of shearing the finished components quicker and more accurately. The quality of the parts produced allows easier fit-up for downstream production welding operations.

The hydraulic ram on the turret punch press is capable of up-forming to maximize the ability to produce feature intensive products. The right angle shear has programmable blade clearances in order to cut a wide range of metal thicknesses.

The final two components are an automated sheet loader and the Siemens CNC machine control. Taken as an overall system, this layout eliminates wasteful l handling, improves throughput, and increases the quality of the parts.

This installation increases the technological investments for metal fabrication at MWG. Also coming this summer is a robotic welding cell capable of working within a 20-foot diameter. The Metalworking Group is committed to offering our customers the most efficient and highest quality custom metal fabrication, laser cutting, and CNC machining options currently available. We understand that investing in productive and efficient sheet metal fabrication and production welding capabilities will enable our customers to receive cost effective and high quality solutions for their production needs.