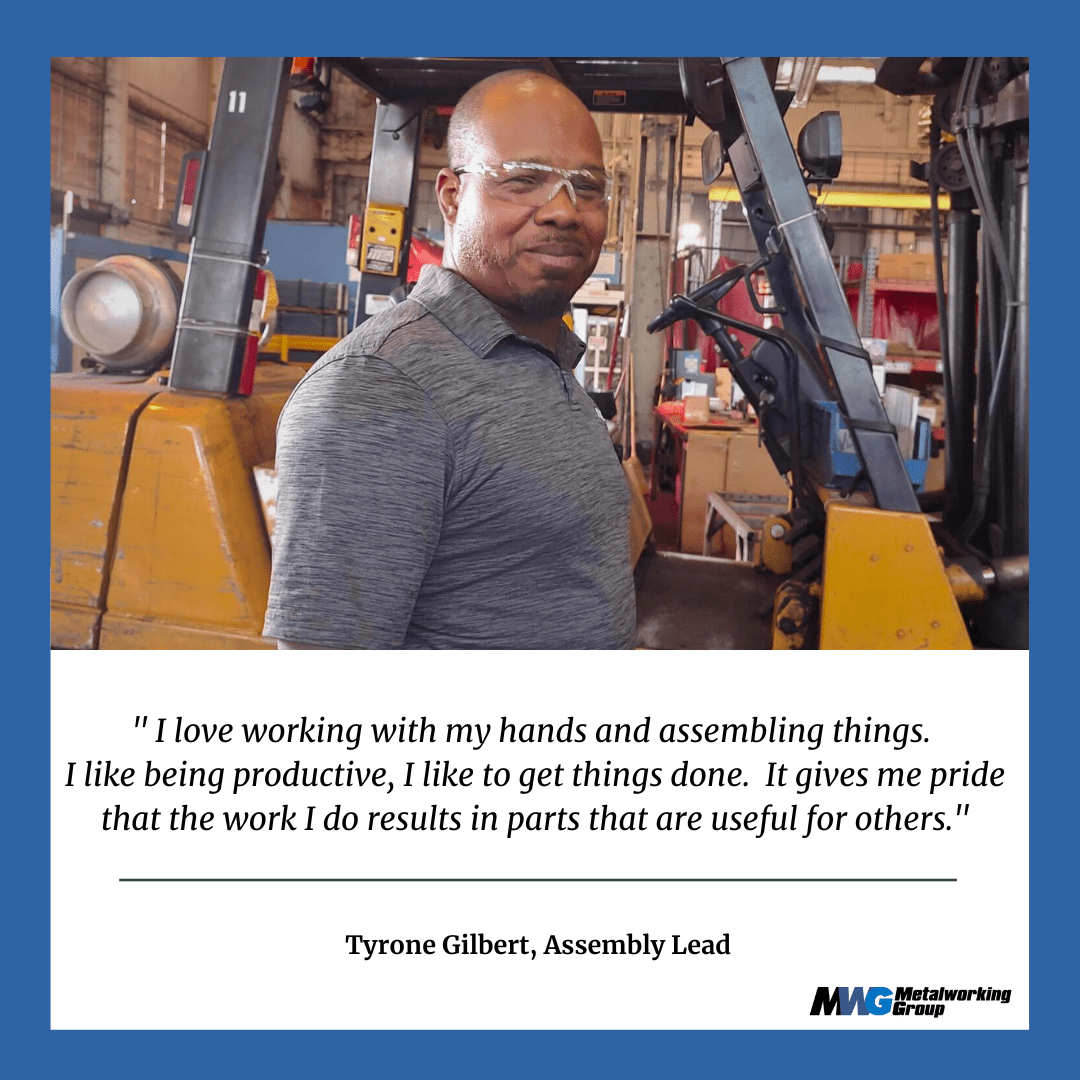 05 Jul

Employee Spotlight – Tyrone Gilbert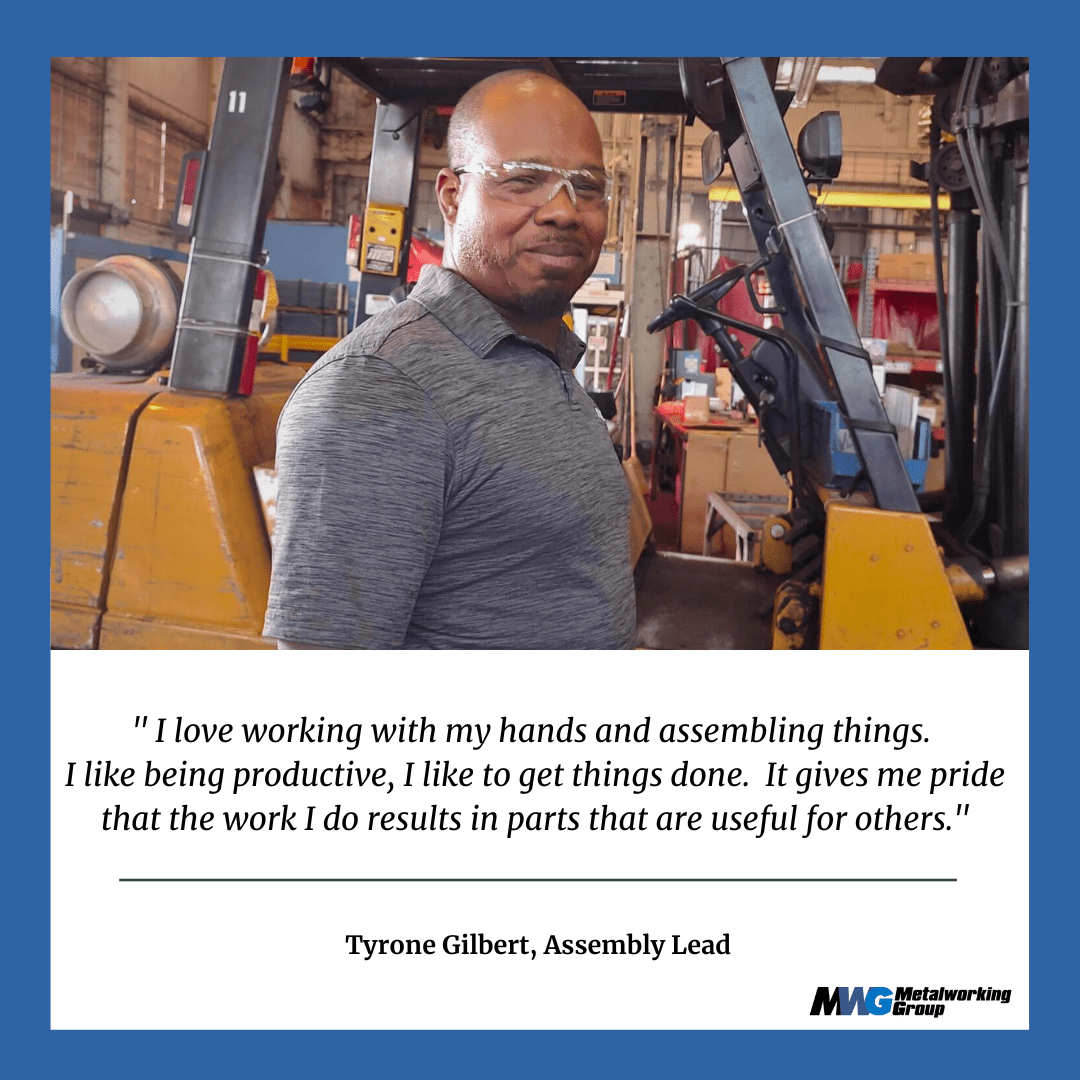 Get to know Tyrone Gilbert, Assembly Lead at Metalworking Group since 2018.
Q: What do you do in your role?
A: I started out as an assembler, moved to shipping and receiving for a while, then spent 2 years in material handling, and now I am an assembly lead. In my role, I assemble component parts for customers. It is the final stage before the product goes to the customer – I clean the pieces up and make them safer and easier to install. We want to make sure the piece will work properly and is ready for the customer to use when they receive it.
Q: What's the best part of your job?
I love working with my hands and assembling things. I like being productive, I like to get things done. It gives me pride that the work I do results in parts that are useful for others. In my job I have the freedom to do a lot of things. My job is never stagnant, I have the opportunity to work on various projects and often switch back and forth from different projects so it keeps things interesting.
Q: What is your favorite thing about working at MWG?
I am a team player and get along with almost everyone at MWG.  I try to help out as many people as I can.  I do what I can to make the company grow and be more  efficient and I think my coworkers do the same. It's a supportive environment.
Q: What has been your favorite project so far?
I've assembled cabinets, platforms, and computer server cabinets recently. I really like the variety of the projects that I get to work on at MWG. I don't really have a favorite project because I find everything I work on to be exciting.
Q: What has been one of your proudest moments working at MWG?
I take extreme pride in what I do and really want to make things properly. I strive for progression and try to learn new things day after day. I'm proud when I look at a finished project because I know the next step is that it will go to a customer where it is going to be used. It's a good feeling when I see a part we made on a customer's website, it makes me feel like I accomplished something.
Q: What do you enjoy doing in your free time?
I'm a believer that idle time isn't good so I stay busy. I have 4 children and one granddaughter.  I enjoy spending time with them, fishing, working on cars and spending time outdoors.  While I don't currently have a motorcycle, I hope to have one in the future.