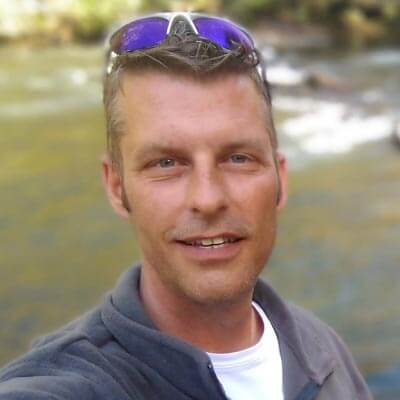 20 Jul

Employee Spotlight – Todd Lankerd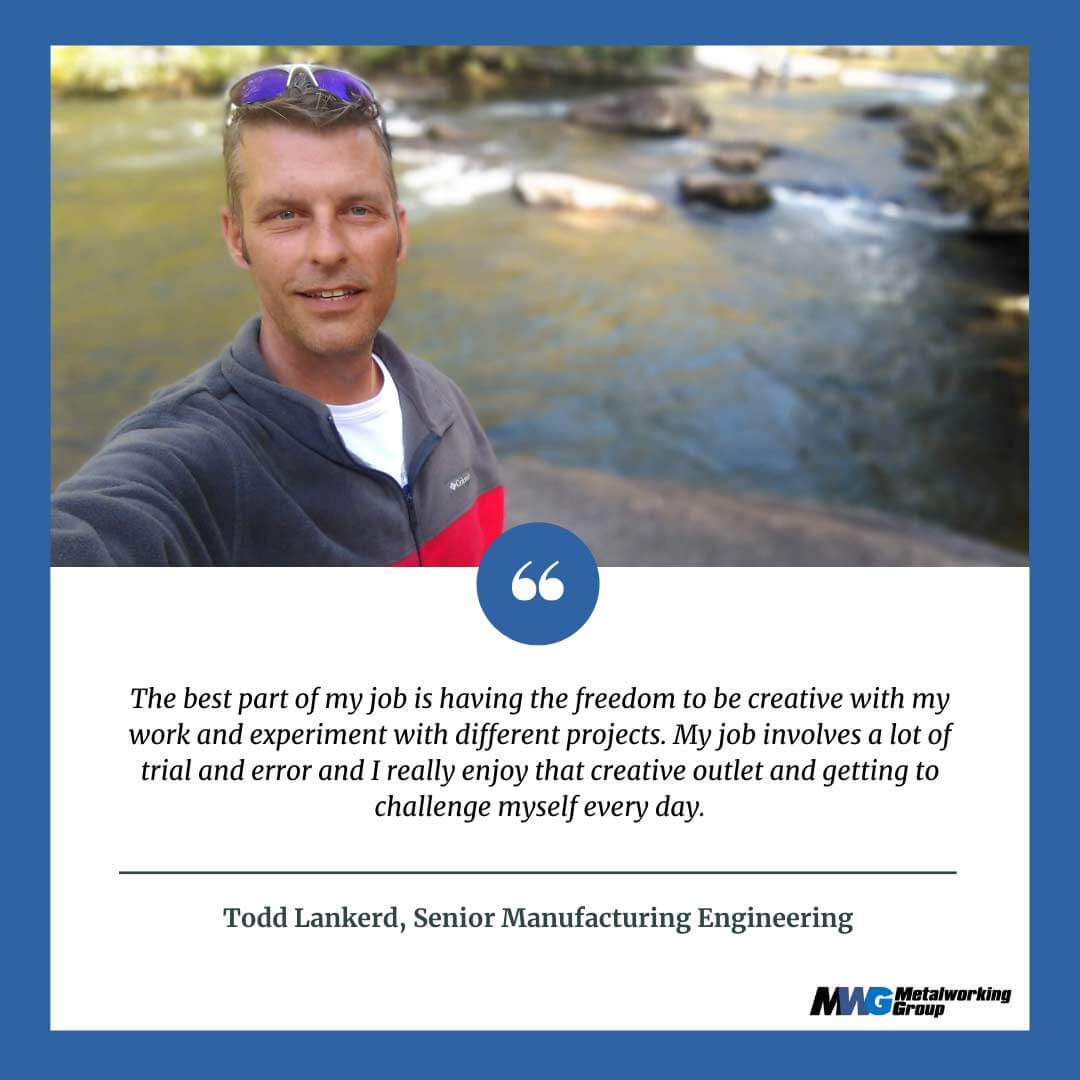 Get to know Todd Lankerd, Senior Manufacturing Engineer at The Metalworking Group (MWG) for sixteen years.
Q: What do you do in your role?
A: "My main focus is around process improvement. That includes everything from process flow, decreasing scrap, improving production productivity, packaging plans, and more. I work hard everyday to make MWG more efficient and find cost reductions where I can to better serve our customers."
Q: What's the best part of your job?
A: "The best part of my job is having the freedom to be creative with my work and experiment with different projects. My job involves a lot of trial and error and I really enjoy that creative outlet and getting to challenge myself every day."
Q: What is your favorite thing about working at MWG?
A: "The people I work with is by far the best part about MWG. I wouldn't have stayed with the company for sixteen years without having good people to work alongside. I also enjoy how management allows you to grow into roles with more responsibility. I started as a Robot Programmer and worked my way up to the position I have today."
Q: What has been your favorite project so far?
A: "I've worked on a lot of fun projects throughout my time here, but the one that sticks out is being able to modify shipping containers for the Compressed Natural Gas (CNG) industry. This project was my first in this industry, and I was tasked with making a huge project more efficient. In a way it felt like I had to make the impossible possible, and that was a challenge I really enjoyed."
Q: What has been one of your proudest moments working at MWG?
A: "A few years ago we started working for a customer in the security industry where I was tasked with a lot of important aspects of the project. I quoted the project, created the drawings, made process improvement adjustments, and much more. We were successful right from the start with the customer and now they are a big part of our business."
Q: What do you enjoy doing in your free time?
A: "I love mountain biking and finding fun bike parks and local trails. I really enjoy being outside and traveling and I think mountain biking is a great way to do that."