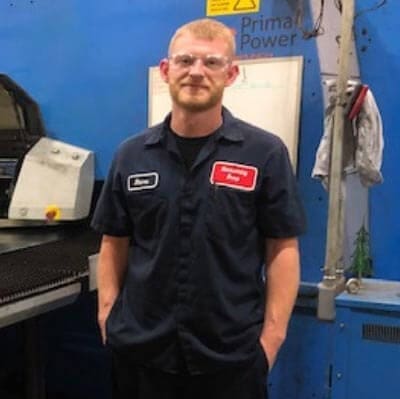 01 Jun

Employee Spotlight – Steve Adams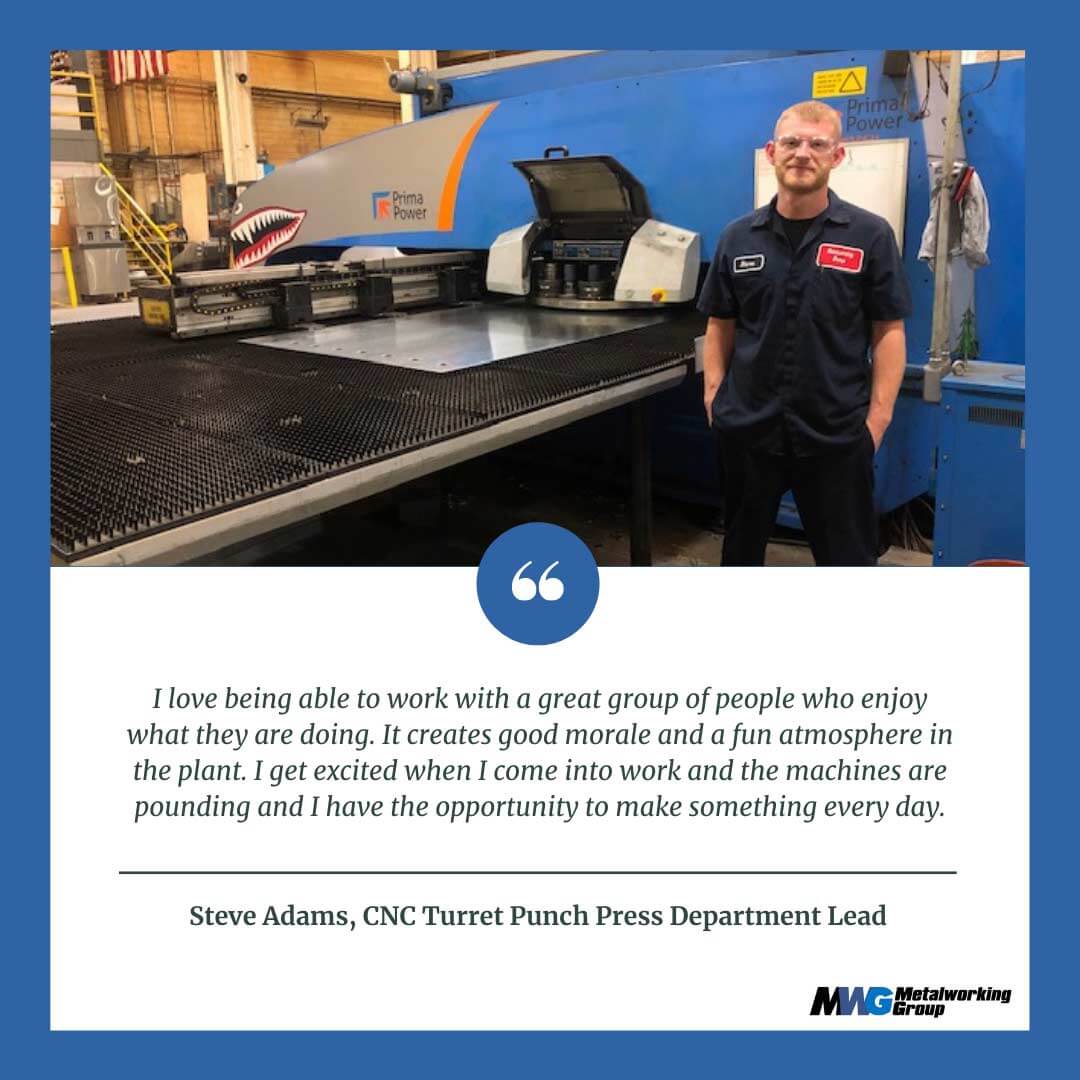 Get to know Steve Adams, CNC Turret Punch Press Department Lead at The Metalworking Group (MWG) for four years.
Q: What do you do in your role?
A: "I oversee the operations of the CNC Turret Punch Press department. That includes setting up the machine, programming the machine, maintaining the machine and more. I focus a lot of my attention on increasing efficiency within the department."
Q: What's the best part of your job?
A: "Every day I go to work, there are unique challenges that I have to find a solution to overcome. I enjoy being challenged and helping MWG manufacture quality products with efficient processes."
Q: What is your favorite thing about working at MWG?
A: "I love being able to work with a great group of people who enjoy what they are doing. It creates good morale and a fun atmosphere in the plant. I get excited when I come into work and the machines are pounding and I have the opportunity to make something every day."
Q: What has been your favorite project so far?
A: "Working on the Top Plate Project for one of our transportation customers was a really cool opportunity. It was a big project that took three or four months, and everyone worked really hard to complete the project. We moved the part from laser to turret punches, which increased efficiency."
Q: What has been one of your proudest moments working at MWG?
A: "I feel most proud when I'm able to impact people's lives through the parts I make. For example, we manufacture hand sanitizer dispensers and freezer parts that are used for COVID-19 purposes. I like that our products can be used to help people, and I find a lot of pride in being a part of that."
Q: What do you enjoy doing in your free time?
A: "My wife and I love riding my motorcycle and traveling to different areas. Our schedules are busy, so we take any opportunity we get outside and enjoy the fresh air. We also enjoy exploring and hiking in the West whenever we get the chance."