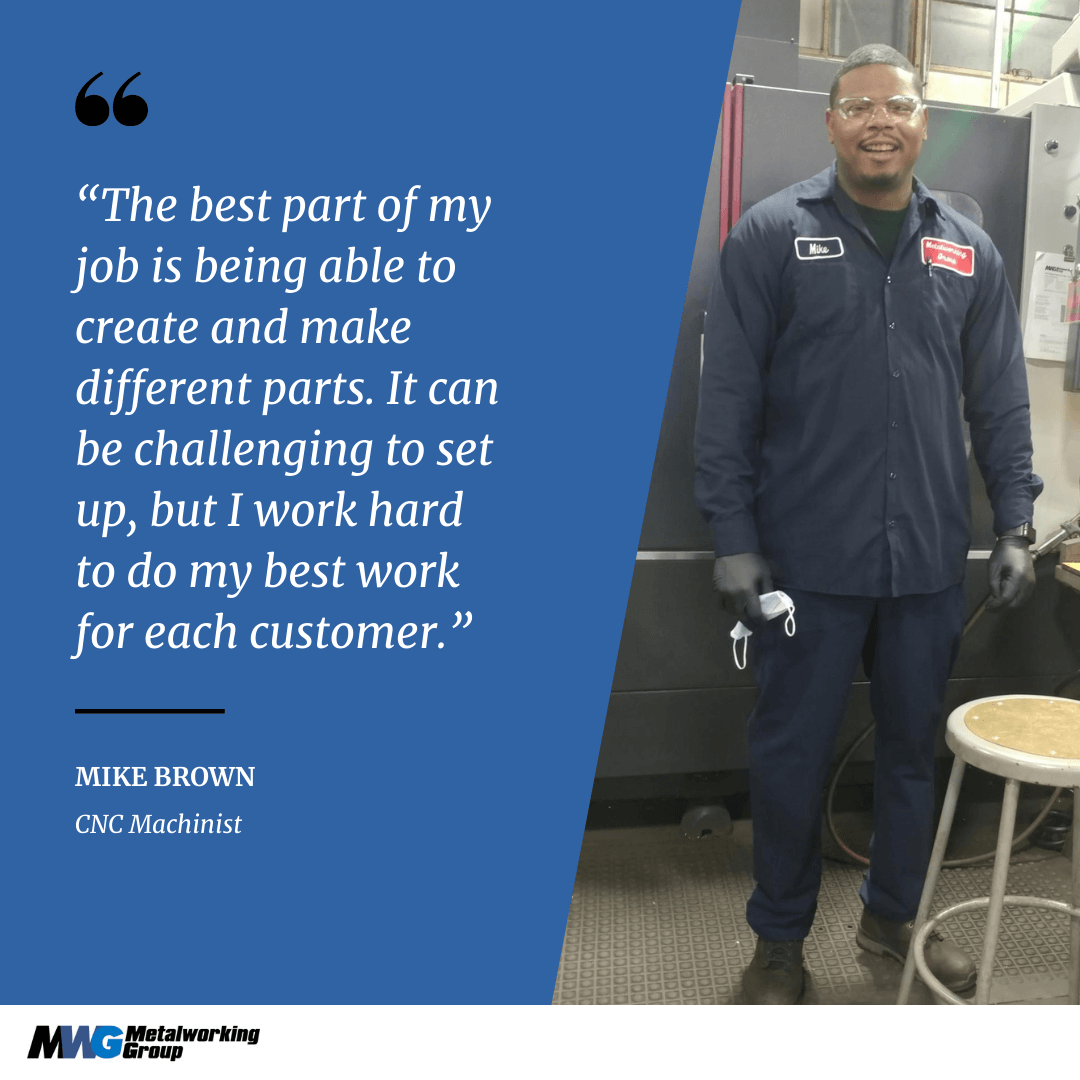 07 Apr

Employee Spotlight – Mike Brown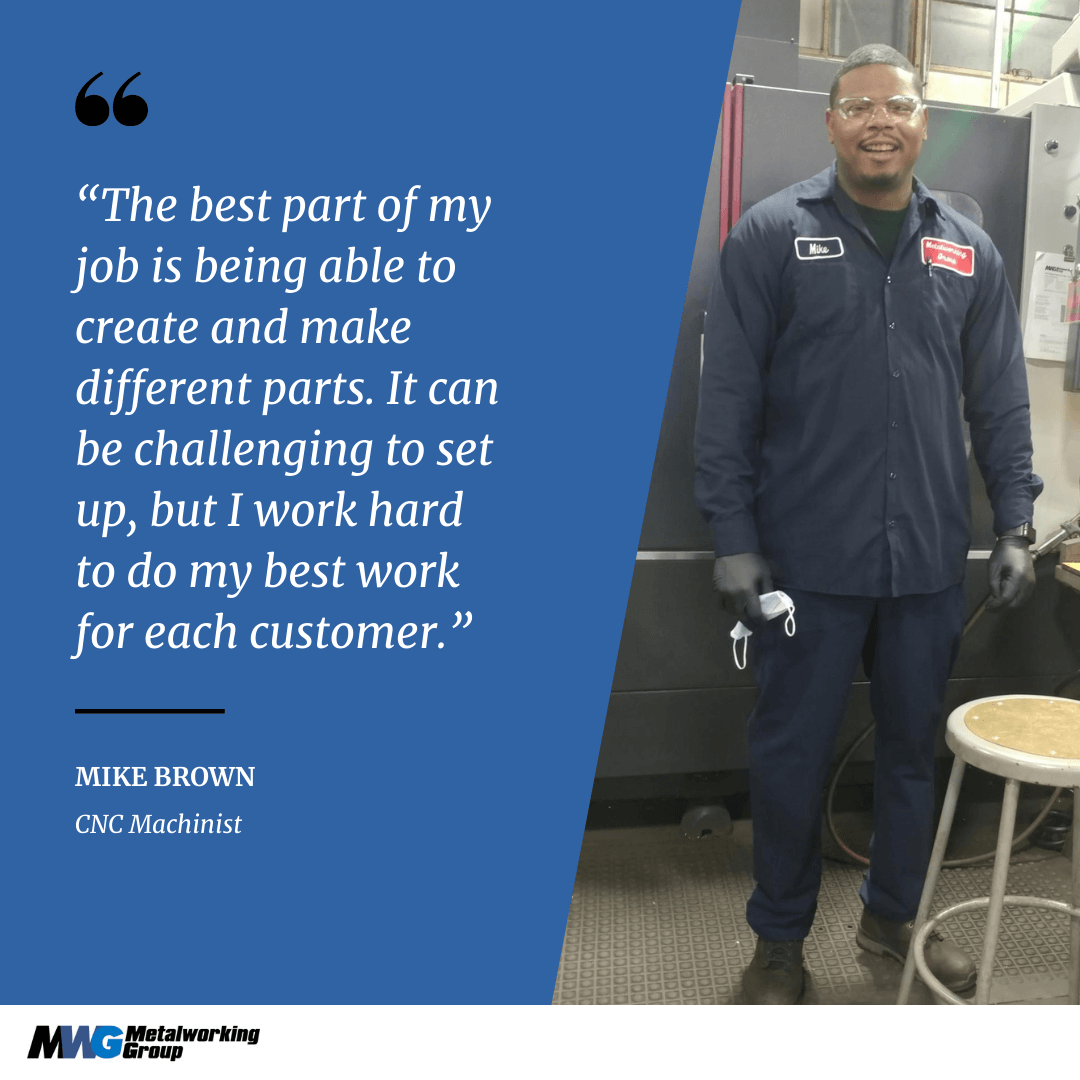 Employee Spotlight
Get to know Mike Brown, CNC Machinist at The Metalworking Group for six years.
Q: What do you do in your role?
A: "I make quality parts to print for our different customers with their specific dimensions"
Q: What's the best part of your job?
A: "The best part of my job is being able to create and make different parts. It can be challenging to set up, but I work hard to do my best work for each customer."
Q: What is your favorite thing about working at MWG?
A: "My favorite part about working at MWG is the culture and the people. There are a lot of great people with a lot of experience that I learn from every day. Everyone is passionate about the work that they do, and work together to deliver high-quality parts for our customers. "
Q: What has been your favorite project so far?
A: "So far my favorite project to work on has been various parts for the U.S. military. I got to create parts for a bullet proof window frame which was a lot of fun."
Q: What has been one of your proudest moments working at MWG?
A: "I was named Employee of the Month in November, which I was really proud to achieve. It felt good to be recognized for my hard work and dedication to MWG and our customers"
Q: What do you enjoy doing in your free time?
A: "In my free time I enjoy watching football, basketball and baseball. I like participating in NFL Fantasy Drafts and watching March Madness.