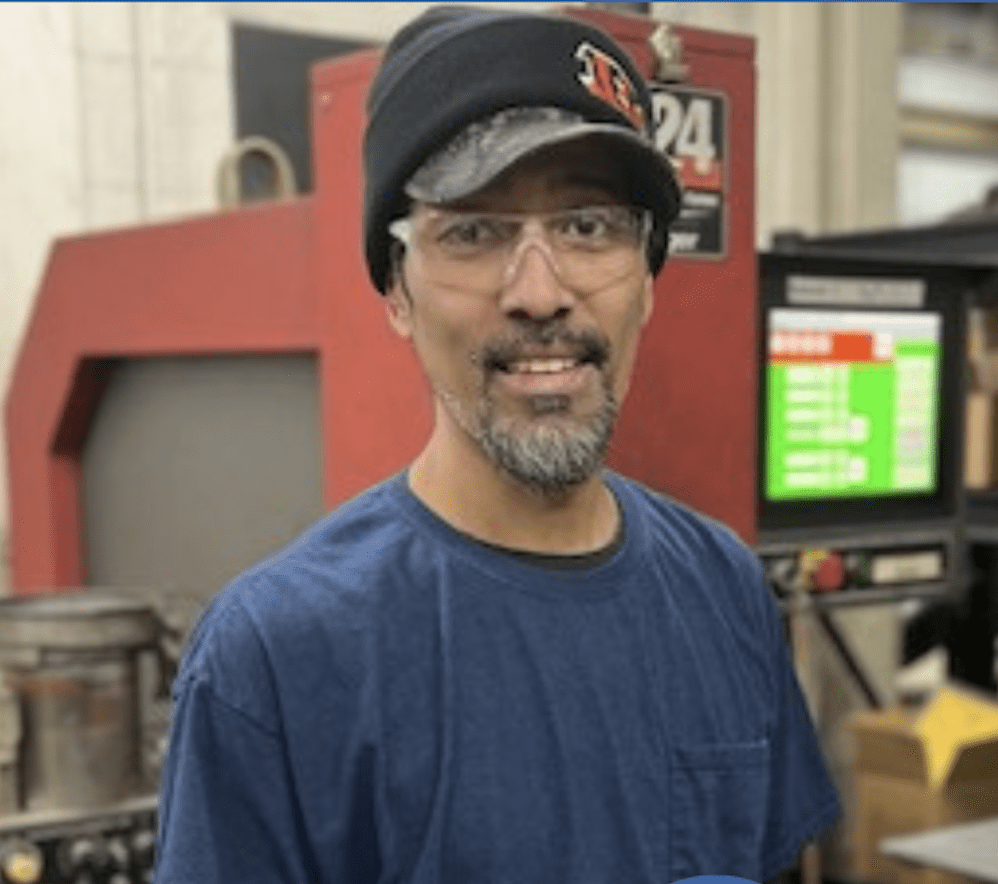 26 Jan

Employee Spotlight – Curtis King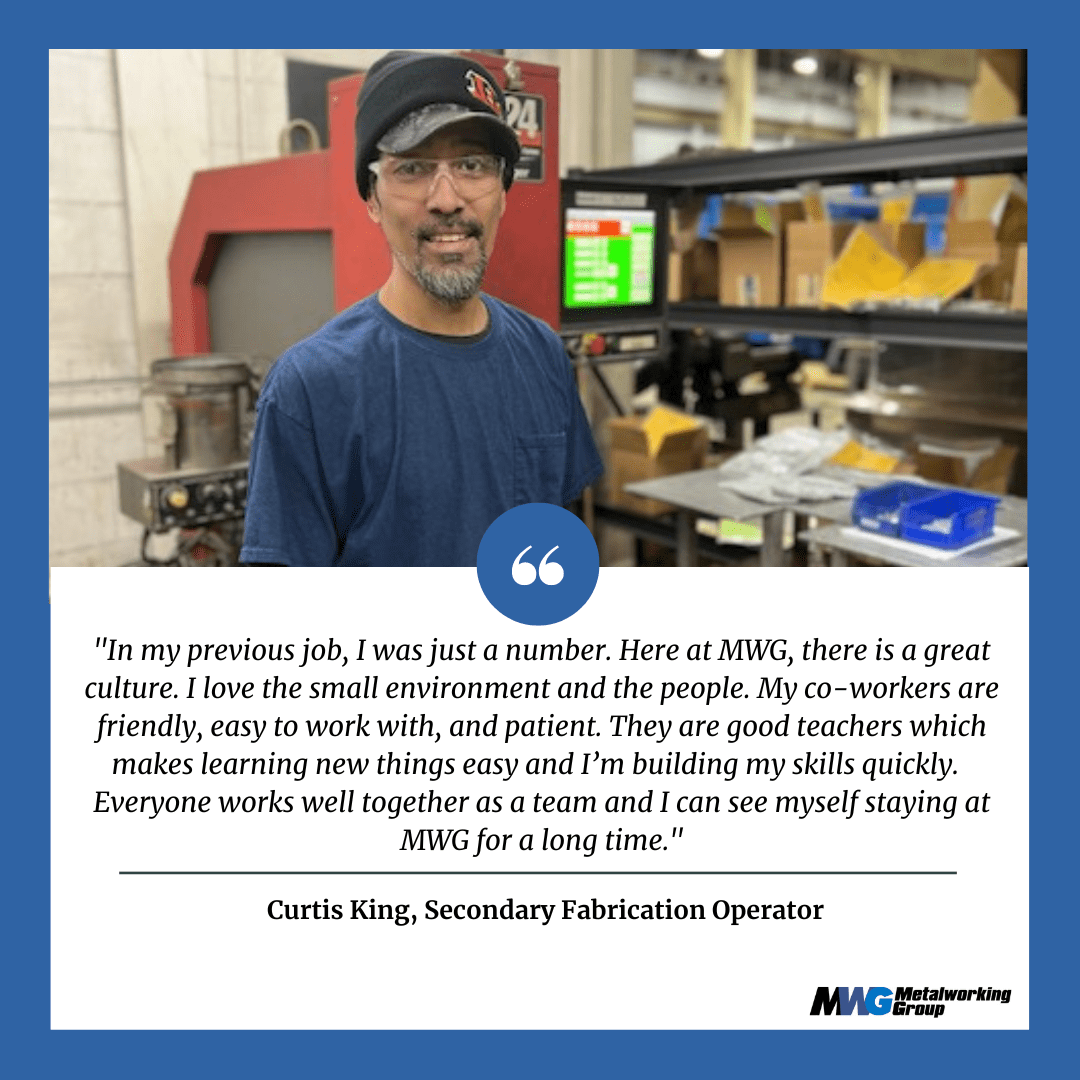 Get to know Curtis King, Secondary Fabrication Operator at the Metalworking Group.
Q: "What do you do in your role?"
A: "I started at MWG as a temp 7 months ago.  I enjoyed the work and I am now here full-time working in the fabrication department doing spot welding."
Q: "What is the best part of your job?"
A: "The best part about my job is the continuous learning that takes place here.  I enjoy learning new skills and learning to use different equipment, like the brake press and tapping machinery.
Q: "What is your favorite thing about working at MWG?"
A: "In my previous job, I was just a number.  Here at MWG, there is a great culture. I love the small environment and the people.  My co-workers are friendly, easy to work with, and patient.  They are good teachers which makes learning new things easy and I'm building my skills quickly.  Everyone works well together as a team and I can see myself staying at MWG for a long time."
Q: "What has been your favorite project so far?"
A: "I really enjoy using the break press machinery.  It's just a cool piece of equipment.  I find the large, longer jobs more interesting and fun. It's rewarding to be a part of a big operation."
Q: "What has been one of your proudest moments working at MWG?"
A: "My dependability and attendance.  I enjoy coming to work and I am lucky to have a short commute!  So for me, I'm proud of showing up ready to work every day."
Q: "What do you enjoy doing in your free time?"
A: "Outside of MWG I am a father to two teenagers. I have spent a lot of time watching my son run track and play football and my daughter play volleyball.  I am also a gamer, play basketball, enjoy being outdoors, and hope to someday revisit my hobby of fishing."