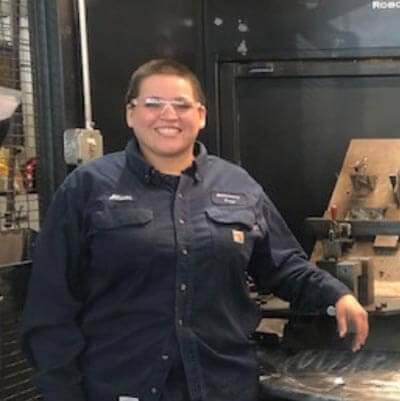 04 May

Employee Spotlight – Allison Mynhier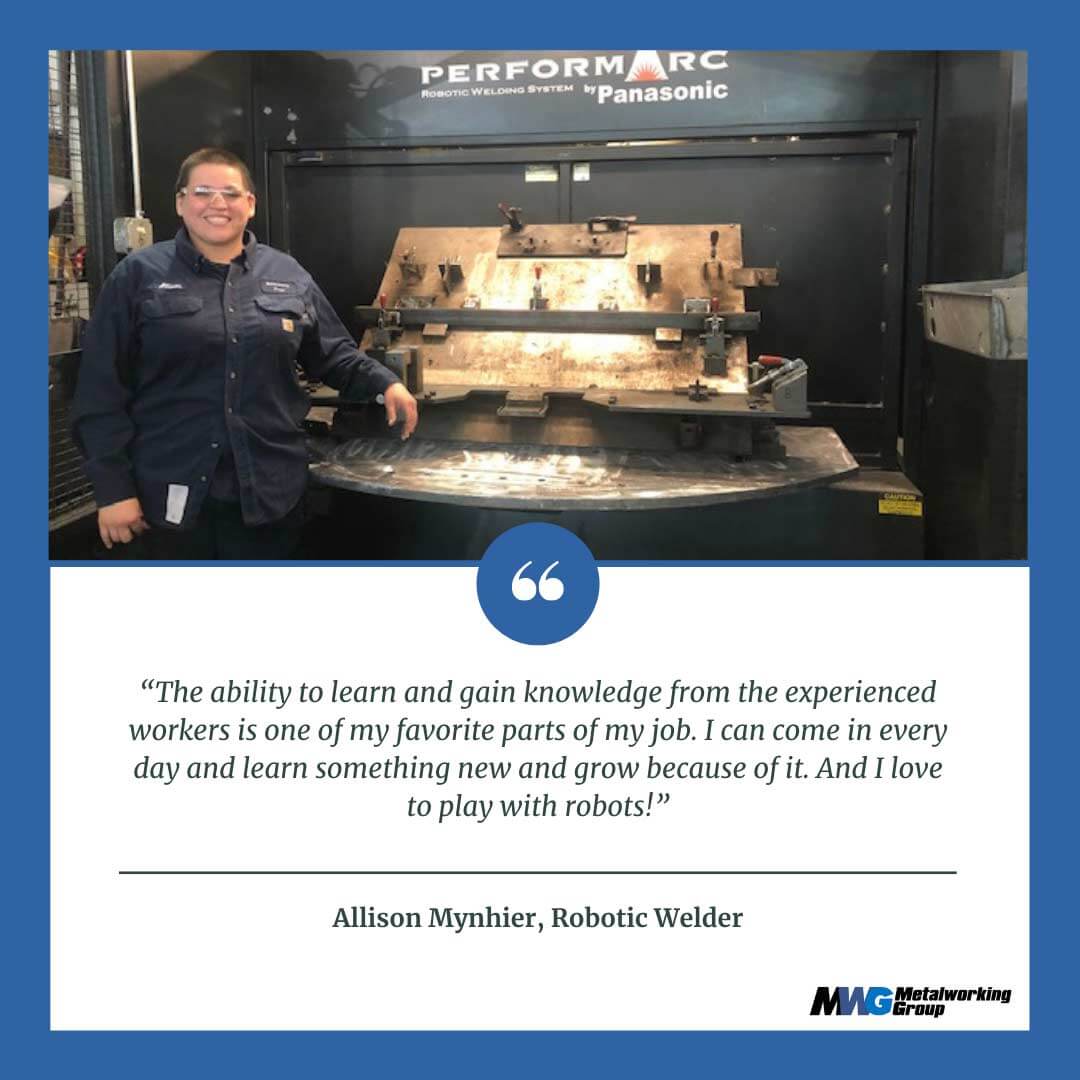 Get to know Allison Mynhier, Robotic Welder at The Metalworking Group (MWG) for two years.
Q: What do you do in your role?
A: "As a Robotic Welder, I run programs on my robot to weld different metal parts for MWG projects and customers."
Q: What's the best part of your job?
A: "I love my job, so I think there are a lot of great things about what I do. I think the people make it great. I get to learn from everyone and at the end of the day I know they have my back."
Q: What is your favorite thing about working at MWG?
A: "The ability to learn and gain knowledge from the experienced workers is one of my favorite parts of my job. I can come in every day and learn something new and grow because of it. And I love to play with robots!"
Q: What has been your favorite project so far?
A: "We made huge chutes that distribute mail into trucks. The chutes were giant pieces of metal so the scale of the project made it fun. It was like a game to see how many I could get done in a day."
Q: What has been one of your proudest moments working at MWG?
A: "This company has been really good to me so I have had a lot of proud moments. I was proud to be promoted from a Welder to a Robotic Welder and also be recognized as Employee of the Month. MWG also recognized my hard work by giving me more responsibility during one of the projects, which meant a lot."
Q: What do you enjoy doing in your free time?
A: "I am a Mom of two girls, ages three and ten, so I spend a lot of my time playing and having fun with them. We love to play outside, be goofy and watch Disney movies."