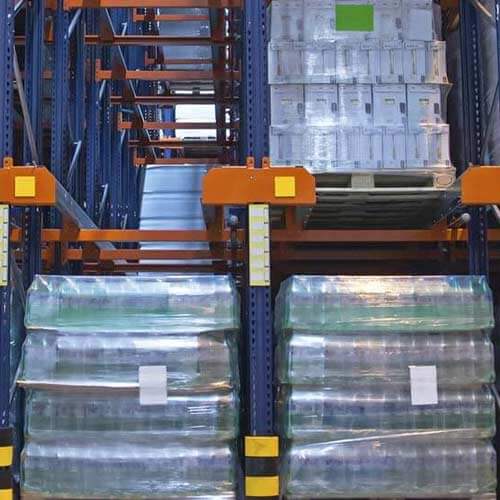 30 Nov

One-stop-shop for high-quality parts, delivered in compressed timing

CHALLENGE

The e-commerce industry has grown rapidly in the past several years, causing an increase in packages and production. This increase in demand has made it challenging for conveyer manufacturers to scale enough internally to meet the high demand. To win and deliver big, new projects, some conveyer manufacturers began looking to contract manufacturers who have the capability and scalability to support all of the demand and can produce parts that meet high quality standards. As an example, one material conveyer manufacturer needed a supplier who could meet the need of ramping up in just a few weeks and producing different chutes and sections of conveyer, while simultaneously working on other projects. The company first tried to do it themselves but realized that they couldn't manage it all on their own.

SOLUTION

The conveyer manufacturer had worked with The Metalworking Group (MWG) on a smaller but critical project. MWG delivered the first project with excellence. Over time, the scale of the projects grew as their relationship became stronger. The client knew MWG could handle a wide variety of projects, allowing them to focus on other important projects within the company. When the demand was growing and the conveyer manufacturer knew that they needed additional capacity, they posed the need to MWG. They ended up choosing MWG because they knew the company had the capacity and horse power to get a big job done and could be trusted to produce quality parts without a lot of oversight.

APPROACH

The MWG team got to work immediately. They developed a manufacturing production strategy, not just a plan for the single component. MWG provided customized solutions specific to the customer's needs. Their ability to be a one-stop-shop allowed production to be completed quickly and at the high quality standards. MWG delivered an end-to-end solution, including:
Design and manufacturing optimization that enabled the customer to provide more competitive pricing
Project management and logistics management
Partnering with material suppliers to provide expedited and timely delivery
Implementing a stocking program, which created a steady flow for the overall production strategy, and allowed production to be more effective
Custom packaging options that ensured the parts arrived safely and economically to the right locations
Produced sub-assembly kits for easy and orderly assembly at the installation locations
The on-staff engineers and project managers were able to handle situations as they arose, creating an efficient process to deliver the project on time. MWG operated independently, being a low maintenance partner and extension of the client's team. MWG also demonstrated its commitment to the client by investing in a large robotic welder to enhance the production process.
RESULTS
MWG delivered the project as planned, including:
Over 8 miles of conveyor fabricated in 18 months
100% of parts arriving undamaged to the site with 0 rejected parts
On-time delivery for all shipments, enabling the customer to maintain the construction schedule
Delivered shipments to distribution sites and end customers throughout the United States
The customer's Vice President stated, "MWG not only met the demand in a short amount of time, but also made the process stress free through handling logistics. They enabled us to focus on other important projects and demands."
DOWNLOAD CASE STUDY .PDF